Credit card theft is a common but serious crime. Having your credit card stolen can lead to a lot of hassle to set things straight. Losing your credit card might also cost you significant money and credit damage. Although it is important to guard your credit card use physically, you must also be safe when using your credit cards online.
Also Read: 5 Tips to Make Your Online Transaction Secure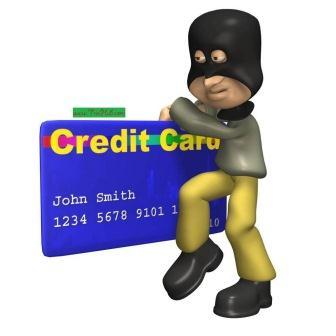 Tips For Using Credit Card Online:
Avoid sending your credit card numbers or related information in text, word documents, or emails. If your credit card number is sent over the Internet as just text, it can be easily stolen or copied.

Use only secure websites when making purchases. Look for a lock at the bottom of each website with which you do business. The lock signifies that your credit card and other information will be highly encrypted and almost impossible to steal.Also See URL with https

s

. Https sites showing green color on starting url with https. Read for https and https What is the Difference Between Http and Https?
Stay off wireless connections. Using your credit card over a wireless connection can leave all of your information exposed.
Do not save your credit card information anywhere on your local computer. If your computer is hacked into, your credit information will likely be found and stolen.
Compute safely by staying clear of downloading unknown applications and visiting shady or questionable sites. Viruses are often found on unsuspecting websites. Key-logger malware can copy each keystroke you make and send the information to hackers.