If you are looking for a fantastic theme for your next blog, then here we published 10 best Magazine WordPress themes for news blogs. These are the top-selling magazine wordpress themes. You can choose any of theme to make your website look awesome. these themes have everything customizable directly from admin panel. you can do what you want.
Best Magazine WordPress themes
#1. Newspaper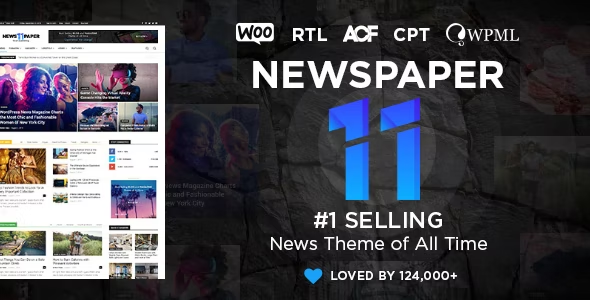 This bestseller theme is perfect for blogging and excellent for e-commerce, shop, store, WooCommerce, news, newspaper, magazine, publishing, or review site. It supports videos from YouTube. AMP and mobile ready. RTL & multilanguage support. GDPR compliant, the theme is fast, simple, and easy to use for cryptocurrency, fashion, food, lifestyle, modern, personal, travel, luxury, viral, minimal, minimalist projects, web development, and more websites.
We are also using this theme in our blog. you can use this theme in your blog without any thought. this one is best in the market.
#2. JNews
JNews is a theme designed to provide an "All In One" solution for every publishing need. With JNews, you can explore endless possibilities in crafting the best fully functional website. We provide 150+ Homepage Demos that are perfect for your News site, Magazine site, Blog site, Editorial site, and for all kinds of publishing websites. Also provided an automatic import feature to replicate one of the JNews demos that you like with just a click.
JNews also provides several ways in which you can generate revenue from. The options are advertisement with Google Ads & AdSense, Online Shop with WooCommerce, Paid Post Submission, Paywall & Paid Content Subscriptions, Sponsored Posts, or you can also use a Marketing Affiliate link or referral using the JNews Review system. It comes with fully responsive Google AdSense, Page Level Ads, and much more.
#3. Jannah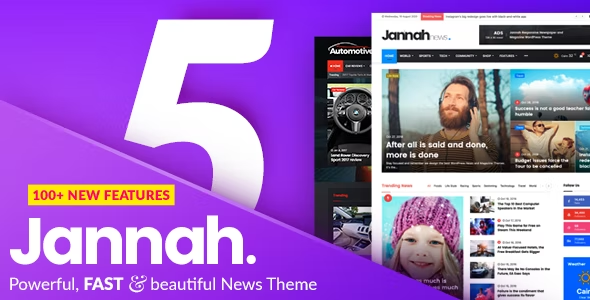 Jannah has a fully responsive design that not only adapts to all of today's modern devices but responds to the most up to date mobile devices for swipeable content.
It also appears to think for you with intelligent menu features that adapt to the user's device to ensure they have the best, most seamless experience possible while consuming your content.
Jannah takes a fresh look at the world of desktop publishing in today's modern age of content marketing and flips it on its head with a stunning design, fresh layout options, modern sharing options and integration of most popular extensions for WordPress for maximum flexibility.
#4. Publisher
Publisher theme is the best and most complete magazine, blog and Newspaper theme that was created ever for WordPress.
Publisher is the one of the best theme available in the market for blog and news sites. We are already using this beautiful wordpress theme in our 2 projects.
#5. Foxiz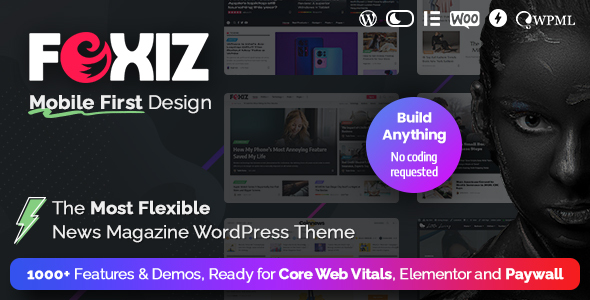 Foxiz is a WordPress theme perfect for news, magazine, blog and for all kinds of publishing websites. It has all the tools for every publishing need, easy to use for blogging, fashion, food, beauty, technology, gadget, hardware, lifestyle, modern, personal, travel, viral, architecture, game, minimal, video, cryptocurrency, podcast and more websites.
This theme supports Elementor, dark mode, AMP, RTL, multi languages, paywall, membership, GDPR compliant. SEO friendly with schema structure for organization, site links search box, breadcrumbs bar. Support Open Graph, compatible with Yoast, All in One and Rank Math SEO plugins… That will make search engines love your website.
#6. Neeon
Neeon is indisputably among the handful one of best WordPress news magazine themes. It boasts a flexible and modern layout that makes it suit any website idea easily. You can use it as easily for news and magazine websites as for blogging purposes. Neeon has all the features that any great news magazine website must-have. Its contemporary and clean layout and versatility cement its place among the few best ones.
#7. SmartMag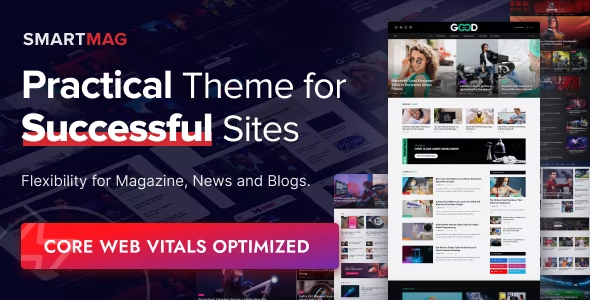 SmartMag is battle-tested on sites with millions of visitors, powering 25k+ websites since 2014. With user feedback, research and experience during 7 years, we have updated with Ultimate Version 8. It's easy-to-use as ever, top performance, yet extremely flexible to build the website of your imagination.
#8. Bimber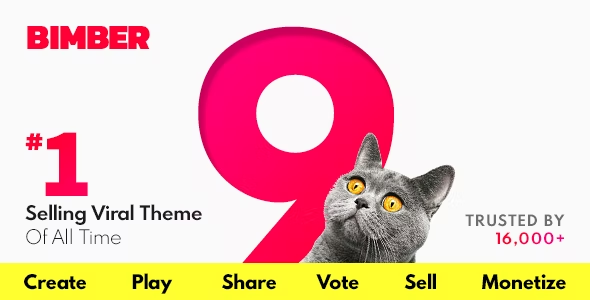 Bimber is a viral magazine theme, that lets you launch a fully functional viral site in no more than 24 hours. It comes with powerful sharing buttons; popular, hot, trending listings and multiple ad locations. Everything in a lightweight and easy-to-use package. Just start today and go viral today!
This theme has many demos for shareable viral content like lists, polls, quizzes, breaking news, memes, gifs, gags, social bookmarks, video, open lists, freebies, celebrity news & gossip. Insired by popular sites like BuzzFeed, 9GAG, Reddit, Hacker News, Bored Panda or YouTube and their clones.
#9. Newsmag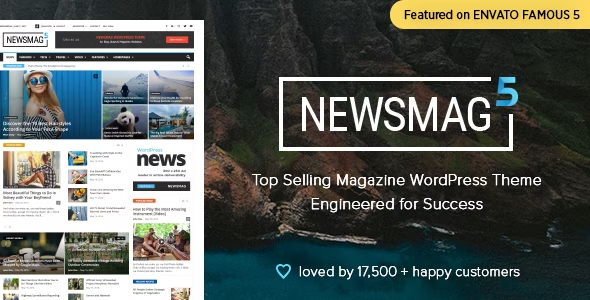 Newsmag is a modern WordPress theme that lets you write articles and blog posts with ease. We offer great support and friendly help!
The Newsmag template is excellent for a personal blog, news, newspaper, magazine, publishing or review site. It also supports videos from YouTube and features a rating system. It uses the best clean SEO practices, and on top of that, it's fast, simple, and easy to use. News mag supports responsive Google Ads and AdSense. Build your WordPress website without any coding skills.
#10. Sahifa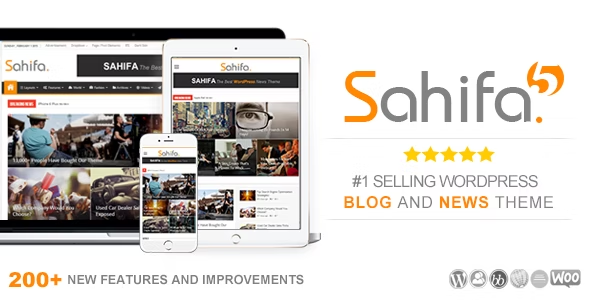 Sahifa News Theme is a clean, modern, user friendly, fast-loading, customizable, flexible, functional and fully responsive WordPress News, Magazine, Newspaper, and blog Theme.
This amazing product offers many incredible features, each added in order to enhance your web page. It manages to balance power and beauty, resulting in a high-quality browsing experience for all users. Many sites have to choose between complexity and accessibility, given that their layout cannot adapt to the diminutive screens of hand-held devices. Thankfully, this theme has solved all compatibility and resizing issues.