Getting familiar with keyboard shortcuts not only help you get the work done faster, but also more efficient. If your daily job rely heavily on using Windows, here are some Top 15 Windows Keyboard Shortcuts you might want to check out.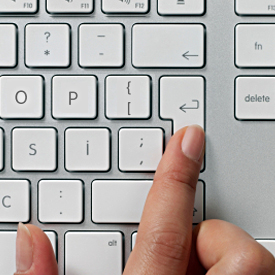 1- Control+Esc – Open start menu
2- f2 – Rename file or folder
3- F3 or Win+F – For Seaching file
4- Alt+Enter -Check Properties for folder or file
5- Win+m – Minimize all open programs and files
6- Win+Shift+m – Maximize all open programs and files
7- Alt+Tab -For Selecting any open program
8- Alt+F4 -Close active program
9- Shift+F10 -Open Option
10- Shift+Delete -Permanentally delete any file or folder
11- Alt+Esc -Open Taskbar programs one by one
12- Control+W -Close active window
13- Win+Pause/Break -Open System Configuration page.
14-Control+Print Screen -Print Full screen, Now paste on paint.
15-Win+D -Display Desktop
If you want to share any other shortcut to our users then add in comment.
Keyboard Shortcuts for Windows 7, Keyboard Shortcuts Windows 8, Windows Keyboard Shortcuts Chart, Windows Shortcuts Cheat Sheet