Hello guys, Currently if we post a photo on our Instagram and want to share it to facebook then we just have to select facebook share button. And this goes automatically post on our facebook timeline.
But If you are managing a Facebook Page and want to share a photo on that page, not on your facebook wall. But How you can do that, Here's the solution so that your Instagram posted photo goes into your facebook page.
Recommended: How to Save and Download Instagram Photos Easily (3 Methods Given)
Steps To Post Instagram Photos into Facebook Page
To share a photo on a Facebook Page instead of your personal Facebook Timeline, Then launch Instagram and view the Options page.
In the iOS app, you can find the Options page by viewing your profile, then tapping on the gear icon. On Android, view your profile and tap on the Menu icon in the top-right corner.
Now under settings, Tap on Linked Account.
Tap "Facebook," then "Share Photos To" on the next screen.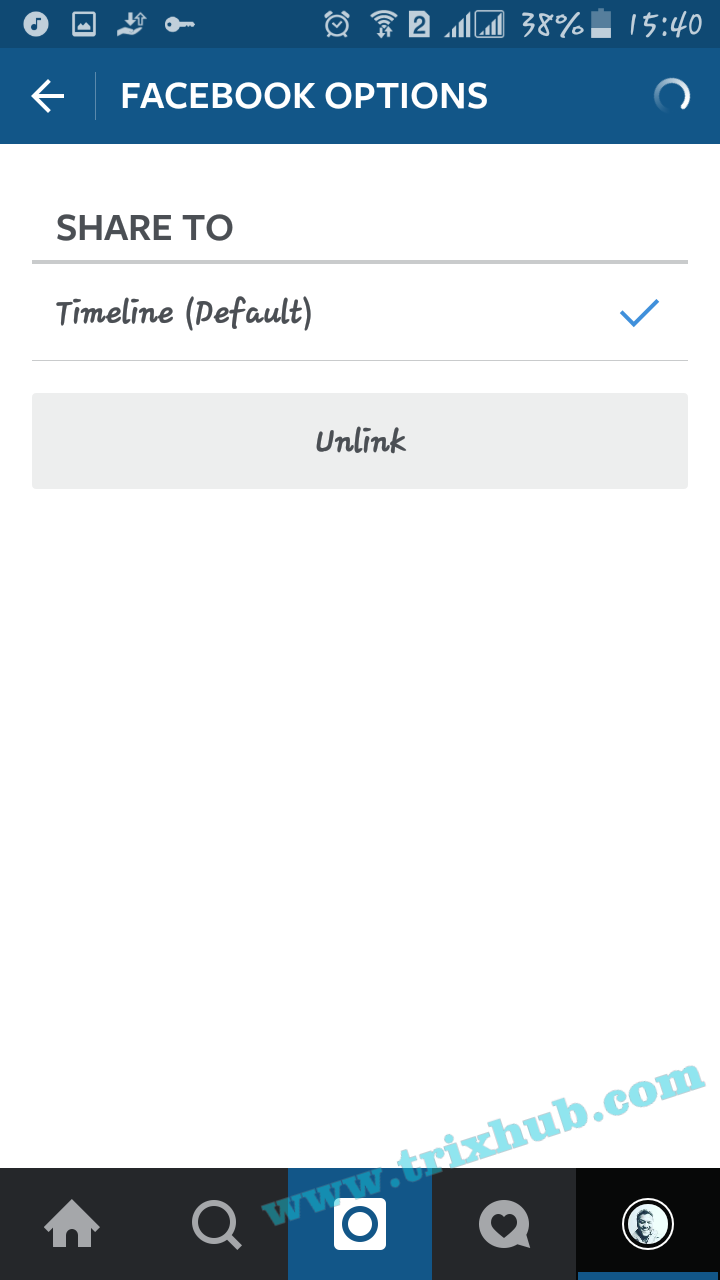 If you manage any Facebook Pages, you should see a list of them on this screen. Tapping your preferred Page will then default any future Instagram sharing on Facebook to that respective Page.
That's it.
Recommended: How to Change Facebook Profile & Page Username
In the future if you want to switch back to posting Instagram photos on your personal account, you'll need to follow these steps again and select your Timeline instead of a Page. It would be nice if Instagram would prompt you where to send the photo once you enable Facebook sharing for a particular photo, similar to what happens when you enable "E-mail" for a photo in the iOS app.