Hello Guys, After a long time, Today we come with interesting post about interesting websites on Internet. We spend a lot of time online to search and select 20 best most interesting websites.
It is the most interesting, weird, amazing, unbelievable website on the internet.
Akinator is an AI based website, which tries to guess the character you have chosen at random by asking you several questions, for which you will have 5 options as an answer:
Yes.
No.
Don't know.
Probably.
Probably not.
Akinator App also available for android and iphone
The best site on the internet for book lovers, go to source for evaluating a book before reading it and finding good books to read.
For those into tinkering with their android phones, xda is the de facto place to find guides, cool apps, roms and much more.
A pretty cool tool for programmers. You can run code in pretty much any language under the sun, without bothering to set up anything on your computer.
fantastic background noise and color generator tool, ideal for working and relaxing. It really a great tool help you concentrate, and exclude background noise with soothing sounds like rain, wind, thunderstorm, campfire etc.
For those who don't have the time to visit dozens of websites every day, feedly is the best choice ever since Google Reader died. It's free, dead simple and just works. Also has a mobile app.
Top Weird And Funny Website List:
The Name Itself Said Everything.When You Visit The Website, There​ Will Be A Horse Which Is Made By Text. But The Loop Made The Horse To Never End.You'll Die Scrolling, But Horse Will Never End.
Eel Slap Is Basically A Website, Where You Slap A Person With Eel Using Your Mouse.
The Majority Of People Believe That It Is Fun To Slap A Person With Eel.So What Are You Waiting For..? Lets Slap A People With Eel
ZoomQuilt Is Basically A Never Ending Infinite Zooming​Illusion Produced By Flash Technology.Without Any Doubts, This Is One Of The Best Available Design Illusions On Internet.
The Most Amazing Website, Where You Play A Game In Which You Do Weird And Strange Things With Head, Eyes, Nose, Ears Etc.
This is an amazingly interesting website, where you are expected to solve a Riddle, based on multiple levels. This Riddle only requires you to carefully observe the surroundings displayed on the screen and do the necessary to proceed further in solving the Riddle! Comprised of 81 levels, this is one great way to kill your time, so get your thinking cap on!
Scaling the heights of Mount Everest is just a dream for many of them. How about a virtual 3D Trip scaling over the entire heights of this beast? This website is a Virtual 3D Trek to the Summit of the Everest peak.
 #13. 

TheQuietPlaceProject
(one of the most interesting websites online)
This site aims to provide deep calm state of mind which will surely make you think about your life and the things you are surrounded with. Give it a hit. It's worth trying.
Access any random 360 view of any random place in this world. Quite a way to kill boredom.
Writing with pen paper is quite old fashioned now. OK!! then what about text file on a notepad. BORED again. What about writing words with words. Now it seems exciting. Tholman has an editor which lets you write anything with words. Amused. Give it a try.
Want to know the location of a flight, or just want to know which plane is above you right now. This site is for you. Flightradar24 is a global flight tracking service that provides you with real-time information about thousands of aircraft around the world.
Though quite outdated because of SIRI and google Allo. this tool CleverBot is an online BOT who can chat with you like for hours. Rest depend upon your capabilities. Really amazing. You can also download their android app
Jealous that your EX's new boyfriend pointed a finger towards you. Well you have to make this your habit now and don't give a shit to these things. Just visit pointerpointer and see how this whole world can point a finger on your cursor's location.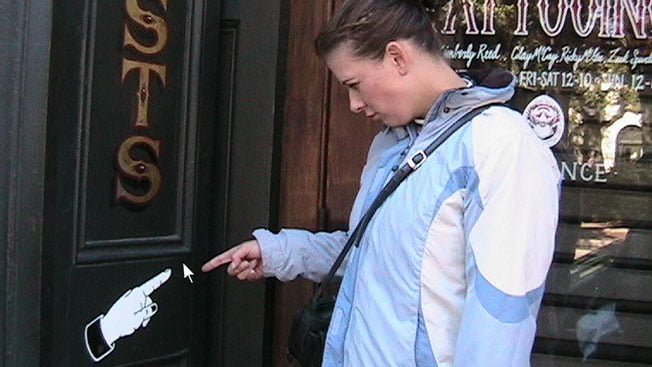 This site is very useful to create new email id for small time work. Like who wants to signup with their original email on a random website, you just want to surf for minutes. Go to this amazing website 10minutemail and get a new mail ID for free (for sign in purpose).
Having a collection of 1000 movies but still can't figure out which movie to watch.This site gives you a random good movie to watch. Believe me, suggestions are really good.