Building a community is on every webmaster's mind these days after the release the Social networks. Everyone want to make Facebook clone for himself, but no one want to code for years to get their own social networking script. But here top 5 best open source software available to make social networking site.
Elgg is a Cool social network script written in php and mysql with login option with facebook and twitter. Wire box feature lets its users to shout whats on their mind, just like facebook and his friends get updated. It was the best open source CMS awarded in 2007. With almost few years of its inception, elgg have seen thousands of downloads so far.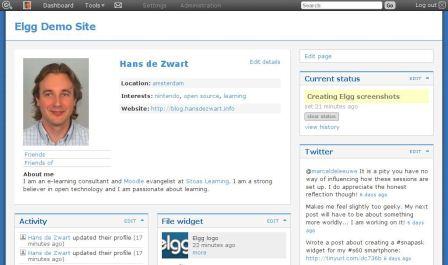 JomSocial is based on Joomla and is very popular these days for those who want to start their own social network. Having knowledge in Jommla will be advantageous while running the script and is you are not prone to joomla, learn it. Atleast it will be lot more easier than writing 1000 lines of php code.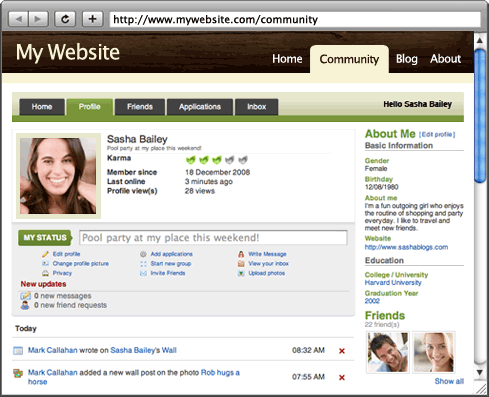 Oxwall is quite new to open source arena, but its neat and clean design with jquery make it a great community software. Members can write on other member's wall, they can send friend request to each other, can interact in forums,can upload photos and videos. The default theme is white with minimal links on any page making it look truly modest.
For those who love wordpress, Buddypress is the ultimate membership script based on wordpress. You can use Buddypress easily with your currently installed wordpress theme.
Mahara is Linkedin clone script for career social networking. It has all the aspects to build a portfolio based website for members for career based social networking.