Hello there, Someone asked me 'how do i cancel a recurring payment in paypal'. so today here I'm going to guide you step by step process to cancel recurring payment in paypal.
Sometimes we use paypal for international purchases and many online merchants ask monthly payment. and when you pay for first month they also charge you for next month if you not cancel recurring payment before billing cycle.
So sometime we only pay to use service for one month and we don't want to pay for extra month, so that you have to cancel paypal recurring payment. Follow this guide to understand better.
Steps to Stop Automatic Recurring PayPal Payments
Log in to your PayPal account.
Go to Profile > Profile and Settings.
Now Here click on Financial Information.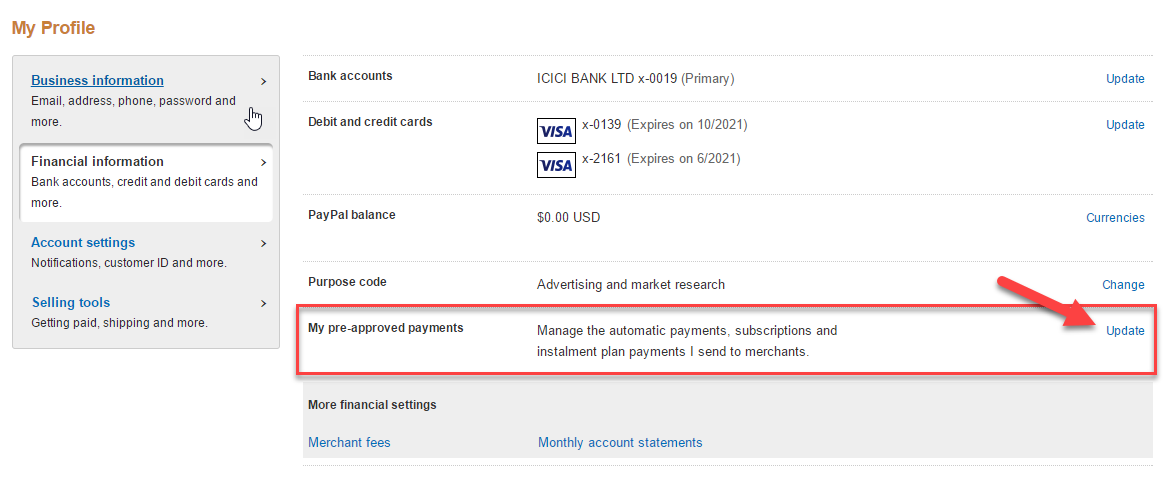 Find My Pre-approved Payments and click on Update.
Find the merchant whose recurring payment you want to terminate. Like on bellow image, Stackpath is active and we are going to cancel stackpath auto payment.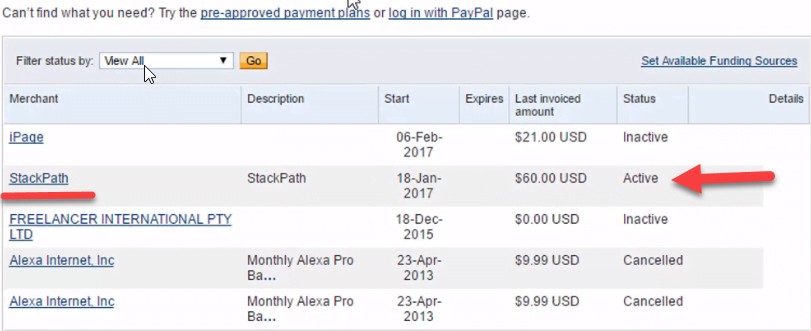 Click on that merchant to cancel automatic paypal payment.
Now you will be redirected to Billing details page. here status shows active. and also cancel option available. Just click on Cancel.

Now you see a popup that shows cancel confirmation. Just click on yes and your automatic payment to that merchant will be cancel.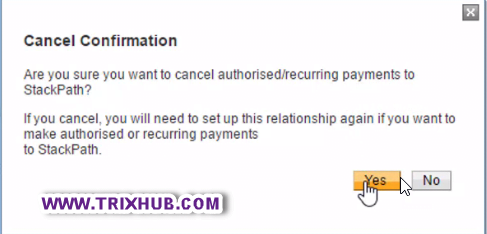 That't it.
We have also created video tutorial about paypal recurring payments cancel. Watch the bellow video for easy guidance.
Watch Video to Cancel Paypal Payment