Hi Guys, Today I'm come with a nice google trick to increase or decrease number of google search results per page.
By default Google show 10 results per page. The maximum number you can increase upto 100. BY increasing search results number, google display more results and you find more exact your information in 1st page of google.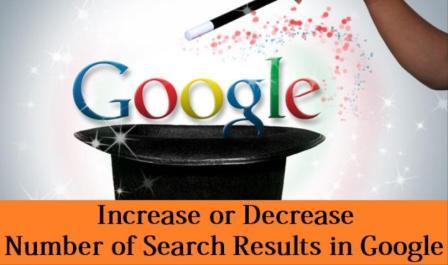 How You can Do This (Step By Step)
First Open Google and search Anything you want.

At a search query results' page, click 

"Search settings"
Further you cannot increase or decrease the number with Instant result feature enabled, you must disable it in order to modify the number.
To disable Instant results, just select 
"Never show instant results"
 option just a step above the scroll (you can see in screenshot below).
In the result per page, Scroll to the desired quantity. Seen in above screenshot, I have set it to 50 results per page.
After that save the setting, and you will see the new result with the increased numbers.
Watch Video For Easy Navigation