Today's finding a good Domain name is very difficult. With more than 150 Million active dot com domain names already registered, it becomes even harder to find a good domain name that matches a product, service, or website concept that is not already taken.
when any domain come in our mind and when we check it we found that this domain name is not available. I always recommend to use .com but if .com is not available you can go for another extension. These days there are lots of domain extensions available. But If you going to build niche site then you have to research few days about Domain name. You can use domain suggestion tools. These tools help you to find a perfect domain name. And there are lot chances you will find .com domain name.
So domain suggestion tools help us to find some related domain names. here we show you top 5 domain suggestion tools. By using these tools you can find a good domain name.
Click Here for Web Hosting Deals
DomainWheel is the most popular domain name suggestion tool and it also gives decent search result. This tool searches all available domain names and shows you dot com, dot net, dot org available domains with your keyword. The best thing of this tool is not having any ads. So you can see nice overview of this tool without any ads.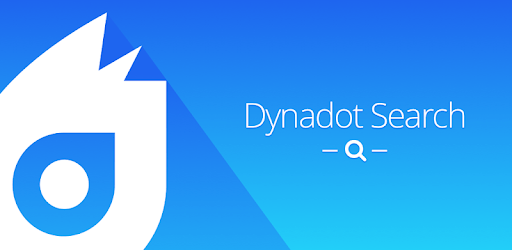 Dynadot is very simple and easy to use domain name suggestion tool to find cool domain names. To get started, enter in a domain name or keywords and let dynadot domain suggestion tool do the rest. The suggestion tool will check for availability and offer quality domain suggestions based on your initial search. Personally i liked dynadot.
DomainIt: Domain Name Suggestion Tool searches for domain name with extension .com, .cc, .TV and .net. In this tool, You have the option to add or hide hyphen, Numbers. This tool is a good domain availability checker and shows nice sets of domains that are available to buy.
Recommended: Best domain name registration services
NameMesh is also a popular domain suggestion tool that helps you to find your perfect domain name for your new project. This tool shows available domains with category wise and gives a great suggestion. You must try it.
panabee is a simple catchy website name generator tool that will help you to find best available names for businesses. Panabee gives creative business name ideas so you will see list of available domain names.
Lean Domain Search is one of my favorite domain suggestion tool, it shows thousand of creative domain names ideas and mostly with .com extensions. You can use this tool to find website names. Its a nice random domain name generator that shows list of available domain names.
DomainsBot is a simple domain suggestion tool, which also spin your keyword to give you some nice domain suggestions. It also shows already registered domains that are listed on sedo for sale.
BustAName is also One of my favorite domain suggestion tools . It makes your mind mapping too easy, with lots of suggestion and words. Every word search produces big list of relevant domain names. One can also decide the placement of the keyword for domain name suggestion
---
I hope these domain availability checker tools will be very helpful for you to get the good domain name ideas.
See: Top 50 Most Expensive Domain Names Of All Times
Disclaimer: I came across these tools while searching for my personal need and I am not affiliated with any of these services. Please use them as guidelines. If you plan to purchase hosting for the domain, most of the hosting provider offer free domains with the hosting plan. For Best Hosting providers and guides, Go Here