The permanent account number or PAN card is required in every small and big transaction of money in today's time. To file an income tax return, you also need a PAN card along with the Aadhaar card. It can be used as a valid photo ID proof. It is a plastic physical card with a 10-digit unique alphanumeric number written on it.
So have you ever wondered what will happen if your card is lost somewhere or you need a PAN and you don't have it available at that time? To answer this question, we have brought to you a simple and accurate process by which you can get your PAN card from sitting at home or anywhere. So know how the e-PAN card can be downloaded.
How to Download e-PAN Card
If you have also lost your PAN card somewhere, then you have have to follow e pan card download process.
1. First of all, visit the official website of income tax.
https://www.onlineservices.nsdl.com/paam/requestAndDownloadEPAN.html.
2. After this, you will have to fill in all your personal information on the new page.
3. All the details must be submitted by filling in correctly and writing Captcha.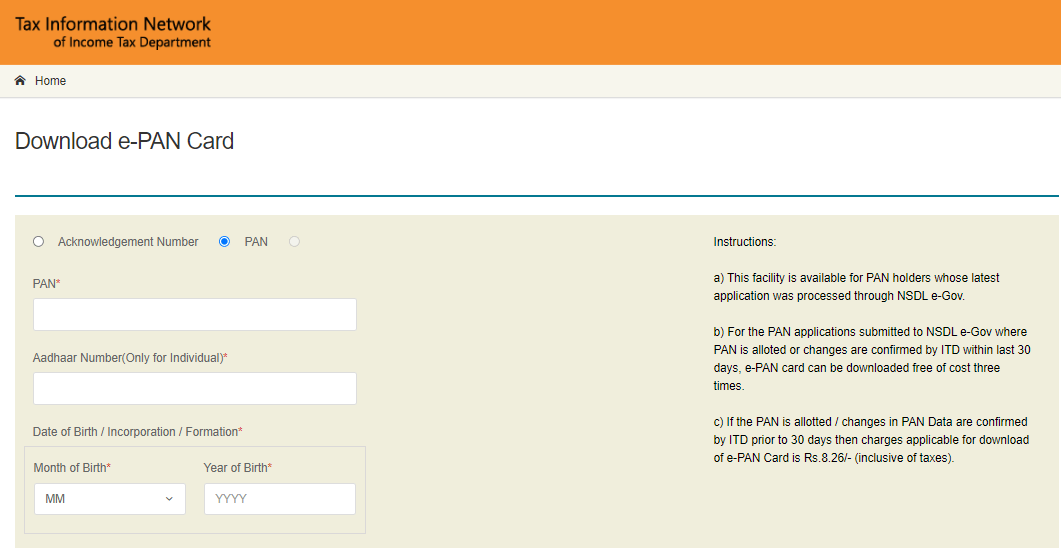 4. After this, you will get the preview details in front of you and then click on 'Generate OTP'.
5. After this submit the OTP to the register number.
6. Validate the OTP and click on The Continuous with Paid E-PAN Download Facility.
7. Now select one of the payment gateways and click on the option to confirm the payment.
8. 8.26 paise will have to be paid as processing fee. After successful payment, click on the Continuous option.
9. After this, click on 'Paid e-PAN Download Facility'.
10. After this, you will be able to download the PDF of the e-PAN card on your phone or laptop, which will be password protected.
11. To open this file, you will have to enter your date of birth as a password.