Planning to put together a WordPress website for your new venture is one but what's even important is to make a wise and well informed decision.
Sure you know your business limitations and how smartly can you classify budget allocation. Also the manpower you hold or wish to engage; however choosing between WordPress.com and WordPress.org can certainly be challenging.
Are you ready for that self hosting or wish things to be done for you? Are you really finicky about accessorizing your website all the time by adding plugins and creative themes? Do you love playing with servers and sites or need a dedicated site administrator with all the expertise?
Consider these aspects well before you decide to go with one.
The following infographic would make your life a little easier by highlighting some of the key differences between the two –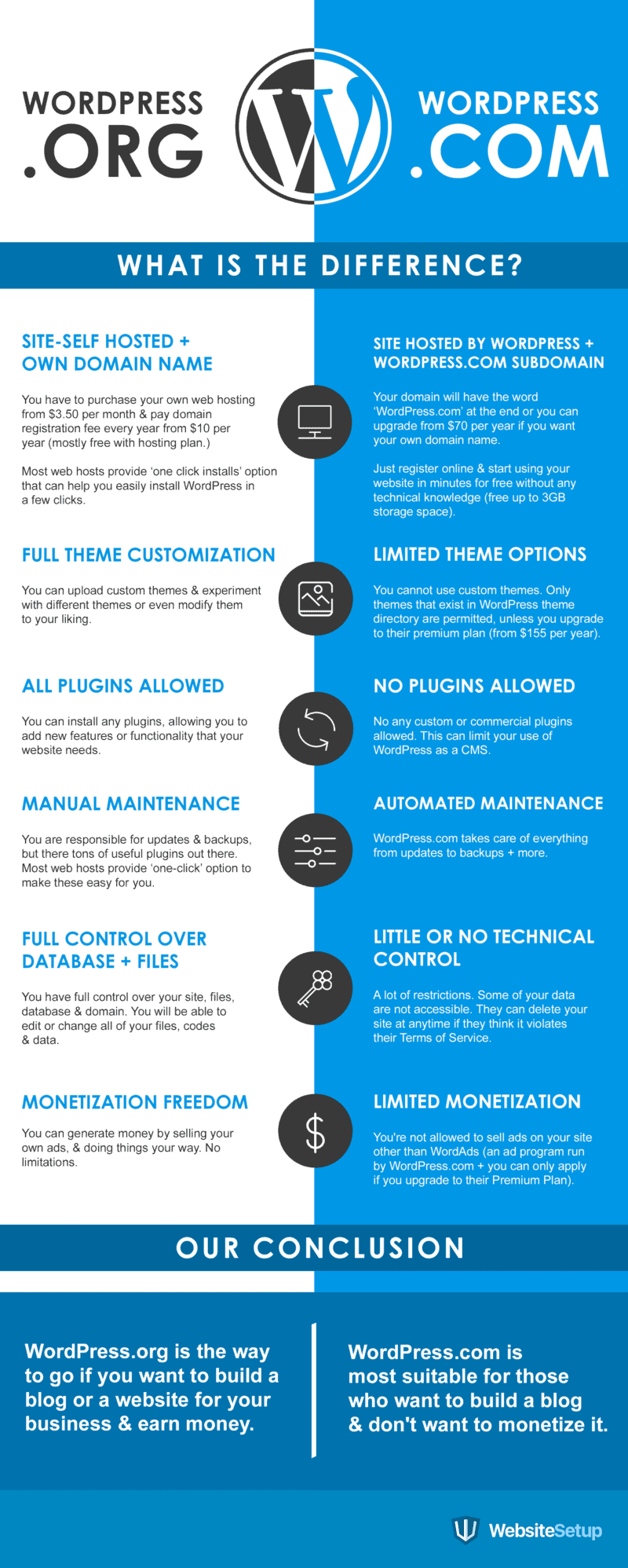 Author:
This WordPress.Org Vs WordPress.com Infographic explained by Peggy Morgan. He is a WordPress Expert and running websitesetup.org