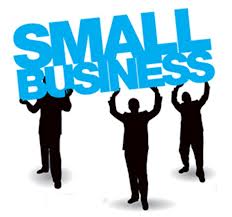 Decades ago, small business owners cannot afford to market their products and services. This is because most of hte available media and tools are very expensive. Today, the continuous advancements in technology have created advanced yet affordable tools that can greatly help small market players such as hte small businesses to publicize themselves and promote their products. Best of all, these technologies are very beneficial in marketing their business.
This year, there are many challenges that small businesses have to face. However, there are technological tools that they can avail and adopt to adapt to these challenges. When it comes to marketing, below are the top marketing technologies that small businesses must have:
 Create One-Page Website with Crushpath 
The social media is a venue where vast amount of information is present. Though it is a great venue to publicize and market your business, you have to ensure that it will work for you. One way to achieve this is by using the Crushpath app. In particular, it is a Web app that allows users to build a one-page website that is very simple yet has all the information needed to inform potential clients and customers. The website can be spread and shared through social media sites and email.
Even if you are not active in promoting your page, it can generate leads because anyone can view it as they search about your business on the Internet. In addition, you can keep track of the leads as it is allowed by the app. In this way, you can always take every opportunity to your advantage.
For you to generate more leads through word of mouth or social media sharing, you better have a great design and layout of the page. You can achieve it by tailoring the pitch based on your desired outcome. So, if you want to promote a particular product, there is a site layout from the app that lets you do just that. If you want to target a specific customer base, you can also do so as there is a particular layout for them.
With all these functions and features of the app, you only have to pay a fee of $9 a month and you can already have a beneficial marketing tool.
Create Apps for your Business with Appy pie
With the app, you don't have to hire a developer and shell out a significant amount of money for them. It is a cloud-based service that can be availed by any size of business. It is very affordable and allows you to create apps even if you don't have the knowledge and technical expertise. With it, you can create any app that your business needs.
To avail the app, you can choose from plans that have a price range of $12 to $40 a month. For example, the Gold plan is @25 a month. With this subscription, the app can help you design a custom app which you can publish. In this way, your customers can download it either from Google Play or iTunes.
You can view the stats of your app using Google Analytics. In addition, you can send your customers push notifications on a daily basis. With these, you can determine if the apps are really working for your business. If not, you can create another app that will really deliver based on what your business requires.
With these marketing tech tools, small businesses can have an affordable way to compete with the large ones. These give them the opportunity to establish themselves through wider market reach. Moreover, this strengthens them through improvement in sales.